Overview
The plantar fascia is a thick, ligamentous connective tissue that runs from the heel bone to the ball of the foot. This strong and tight tissue helps maintain the arch of the foot. It is also one of the major transmitters of weight across the foot as you walk or run. Thus, tremendous stress is placed on the plantar fascia, often leading to plantar fasciitis- a stabbing or burning pain in the heel or arch of the foot. Plantar fasciitis is particularly common in runners. People who are overweight, women who are pregnant and those who wear shoes with inadequate support are also at a higher risk. Prolonged plantar fasciitis frequently leads to heel spurs, a hook of bone that can form on the heel bone. The heel spur itself is not thought to be the primary cause of pain, rather inflammation and irritation of the plantar fascia is the primary problem.
Causes
It usually starts following an increase in activity levels. Increase in weight. Standing for long periods. Poor footwear. Tight muscle groups. Abnormal pressure on the plantar Fascia can be caused by any of the above. The plantar fascia becomes inflamed and tiny rips can occur where it attaches into the inside of the heel bone. The area becomes inflamed and swollen, and it is the increase in fluid to the area that accumulates when weight is taken off the area that then causes the pain on standing.
Symptoms
You'll typically first notice early plantar fasciitis pain under your heel or in your foot arch in the morning or after resting. Your heel pain will be worse with the first steps and improves with activity as it warms up. As plantar fasciitis deteriorates, the pain will be present more often. You can determine what stage your are in using the following guidelines. No Heel Pain, Normal! Heel pain after exercise. Heel pain before and after exercise. Heel pain before, during and after exercise. Heel pain all the time. Including at rest! This symptom progression is consistent with the four stages of a typical overuse injury. Ultimately, further trauma and delayed healing will result in the formation of calcium (bone) within the plantar fascia. When this occurs adjacent to the heel bone it is known as heel spurs, which have a longer rehabilitation period.
Diagnosis
The health care provider will perform a physical exam. This may show tenderness on the bottom of your foot, flat feet or high arches, mild foot swelling or redness, stiffness or tightness of the arch in the bottom of your foot. X-rays may be taken to rule out other problems.
Non Surgical Treatment
As with most soft tissue injuries the initial treatment is Rest, Ice, and Protection. In the early phase you'll most likely be unable to walk pain-free. Our first aim is to provide you with some active rest from pain-provoking foot postures. This means that you should stop doing any movement or activity that provoked your foot pain in the first place. Ice is a simple and effective modality to reduce your pain and swelling. Please apply for 20-30 minutes each 2 to 4 hours during the initial phase or when you notice that your injury is warm or hot. A frozen water bottle can provide you with a ice foot roller that can simultaneously provide you with some gentle plantar fascia massage. Anti-inflammatory medication (if tolerated) and natural substances eg arnica may help reduce your pain and swelling. However, it is best to avoid anti-inflammatory drugs during the initial 48 to 72 hours when they may encourage additional bleeding. Most people can tolerate paracetamol as a pain reducing medication. To support and protect your plantar fascia, you may need to be wear a plantar fascia brace, heel cups or have your foot taped to provide pain relief. As mentioned earlier, the cause of your plantar fasciitis will determine what works best for you. Your physiotherapist will guide you. Your physiotherapist will guide you and utilise a range of pain relieving techniques including joint mobilisations for stiff joints, massage, electrotherapy, acupuncture or dry needling to assist you during this pain-full phase.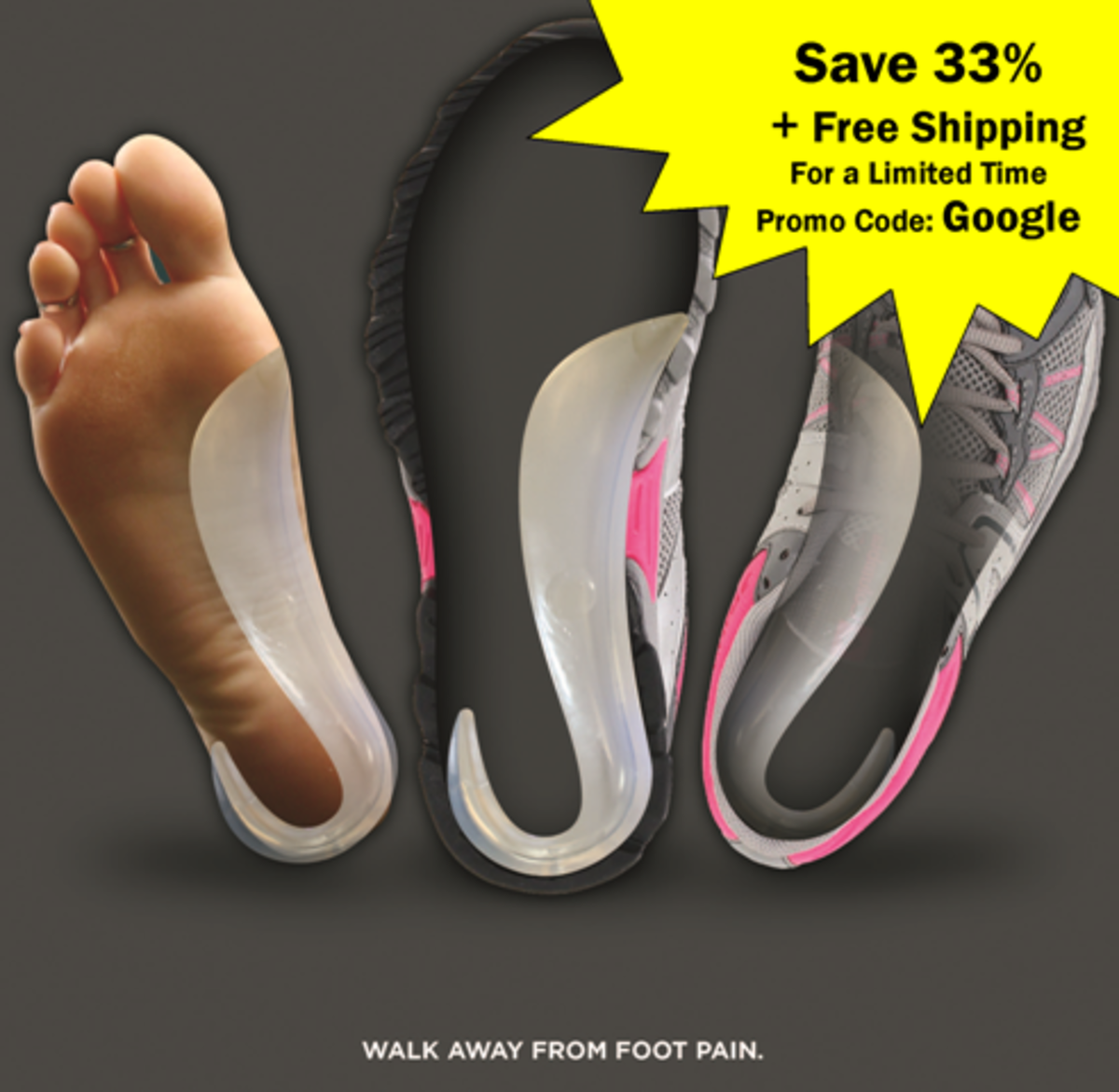 Surgical Treatment
Surgery is usually not needed for plantar fasciitis. About 95 out of 100 people who have plantar fasciitis are able to relieve heel pain without surgery. Your doctor may consider surgery if non-surgical treatment has not helped and heel pain is restricting your daily activities. Some doctors feel that you should try non-surgical treatment for at least 6 months before you consider surgery. The main types of surgery for plantar fasciitis are Plantar fascia release. This procedure involves cutting part of the plantar fascia ligament . This releases the tension on the ligament and relieves inflammation . Other procedures, such as removing a heel spur or stretching or loosening specific foot nerves. These surgeries are usually done in combination with plantar fascia release when there is lasting heel pain and another heel problem. Experts in the past thought that heel spurs caused plantar fasciitis. Now experts generally believe that heel spurs are the result, not the cause, of plantar fasciitis. Many people with large heel spurs never have heel pain or plantar fasciitis. So surgery to remove heel spurs is rarely done.
Stretching Exercises
You may begin exercising the muscles of your foot right away by gently stretching them as follows. Prone hip extension, Lie on your stomach with your legs straight out behind you. Tighten up your buttocks muscles and lift one leg off the floor about 8 inches. Keep your knee straight. Hold for 5 seconds. Then lower your leg and relax. Do 3 sets of 10. Towel stretch, Sit on a hard surface with one leg stretched out in front of you. Loop a towel around your toes and the ball of your foot and pull the towel toward your body keeping your knee straight. Hold this position for 15 to 30 seconds then relax. Repeat 3 times. When the towel stretch becomes too easy, you may begin doing the standing calf stretch. Standing calf stretch, Facing a wall, put your hands against the wall at about eye level. Keep one leg back with the heel on the floor, and the other leg forward. Turn your back foot slightly inward (as if you were pigeon-toed) as you slowly lean into the wall until you feel a stretch in the back of your calf. Hold for 15 to 30 seconds. Repeat 3 times. Do this exercise several times each day. Sitting plantar fascia stretch, Sit in a chair and cross one foot over your other knee. Grab the base of your toes and pull them back toward your leg until you feel a comfortable stretch. Hold 15 seconds and repeat 3 times. When you can stand comfortably on your injured foot, you can begin standing to stretch the bottom of your foot using the plantar fascia stretch. Achilles stretch, Stand with the ball of one foot on a stair. Reach for the bottom step with your heel until you feel a stretch in the arch of your foot. Hold this position for 15 to 30 seconds and then relax. Repeat 3 times. After you have stretched the bottom muscles of your foot, you can begin strengthening the top muscles of your foot. Frozen can roll, Roll your bare injured foot back and forth from your heel to your mid-arch over a frozen juice can. Repeat for 3 to 5 minutes. This exercise is particularly helpful if done first thing in the morning. Towel pickup, With your heel on the ground, pick up a towel with your toes. Release. Repeat 10 to 20 times. When this gets easy, add more resistance by placing a book or small weight on the towel. Balance and reach exercises, Stand upright next to a chair. This will provide you with balance if needed. Stand on the foot farthest from the chair. Try to raise the arch of your foot while keeping your toes on the floor. Keep your foot in this position and reach forward in front of you with your hand farthest away from the chair, allowing your knee to bend. Repeat this 10 times while maintaining the arch height. This exercise can be made more difficult by reaching farther in front of you. Do 2 sets. Stand in the same position as above. While maintaining your arch height, reach the hand farthest away from the chair across your body toward the chair. The farther you reach, the more challenging the exercise. Do 2 sets of 10. Heel raise, Balance yourself while standing behind a chair or counter. Using the chair to help you, raise your body up onto your toes and hold for 5 seconds. Then slowly lower yourself down without holding onto the chair. Hold onto the chair or counter if you need to. When this exercise becomes less painful, try lowering on one leg only. Repeat 10 times. Do 3 sets of 10. Side-lying leg lift, Lying on your side, tighten the front thigh muscles on your top leg and lift that leg 8 to 10 inches away from the other leg. Keep the leg straight. Do 3 sets of 10.